Ever since working in his grandfather's machine shop as a young teenager, Mark Hess was destined to own his own tool and die business. Over a fourteen year period prior to starting Hess Industries, Mark learned the details of the trade by working for several companies where he gained experience in building and repairing progressive and transfer dies, managing people, production scheduling and quality control. During this time, Mark worked through an extensive apprenticeship program overseeing all facets of the design, build, repair and operation of 200 to 1,000 dies in a production setting. Also during this time, Mark earned his Associates Degree in Mechanical Engineering, graduating with honors from North Central State College.
JUNE 1999
Mark and his wife Pam started Hess Industries, Ltd. as a sole proprietorship. The company started with a single account but within months had added additional customers. Operating out of 1,800 square feet of space leased from Braintree, the company established its roots at 201 East 5th Street in Mansfield where it began to serve customers throughout central Ohio.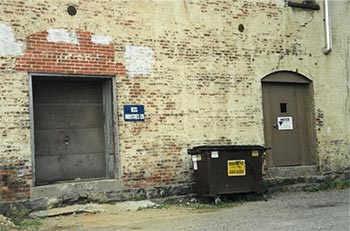 2000
The business continued to grow and additional employees were added throughout the year. Hess Industries purchased their first two CNC Machines (Computer Numerical Control Machines), a Wire EDM (Electronic Discharge Machine) and a Machining Center. By March, the company had outgrown its initial space and expanded to over 3,800 square feet at the Mansfield Incubator.
2001
The greater Mansfield business community recognized Hess' success by naming Hess Industries Ltd. the winner of the Mansfield Chamber of Commerce's Small Business of the Year for 2001.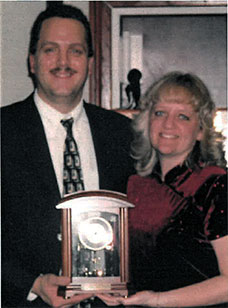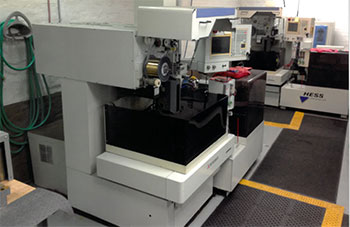 2001
Hess bought their 2nd Wire EDM machine due to growing demands. During the year, they also bought a larger CNC Machining Center to handle larger details.
2002
The company purchased new 3D software, Virtual Gibbs and Solid Edge, to be able to hold close tolerances and process complex parts using solid modeling technologies. They were one of the first tool shops to go into this type of technologies that continue to be the foundation of the company today.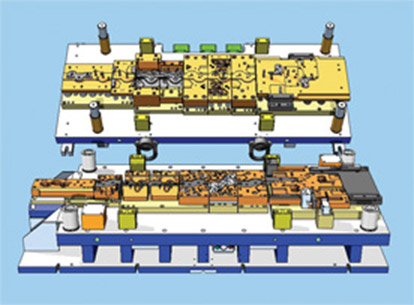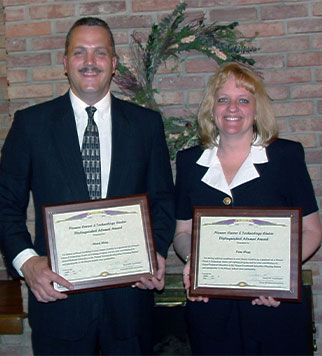 2003
Pioneer Career and Technology Center recognized both Mark and Pam Hess's success by awarding them the Distinguished Alumni Award.
2004
Hess bought an EDM Hole Popper to aid in its continuing growing EDM Business. They also purchased a Clearing 250 ton straight side press to allow them to complete in-house die trials and proving process of every tool built by Hess Industries.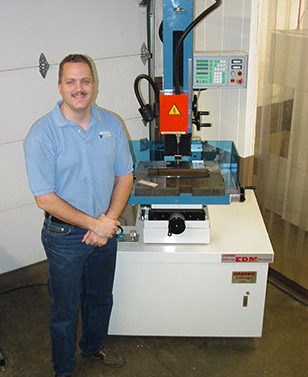 2005
Mark was inducted into North Central Ohio Entrepreneurial Hall of Fame.
2005
Hess Industries purchased its 3rd Wire EDM and really set itself apart with having one of the largest Wire EDM departments in the area. They added another larger CNC Machining Center to handle the growth of the business. This was added to allow Hess Industries to gain more capacity time to better serve its customers and to allow them to branch into different markets and industries.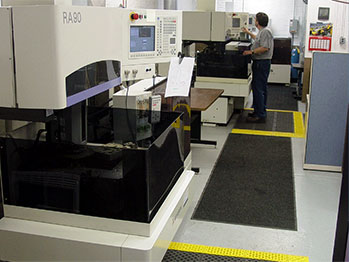 2008
Hess bought its first CNC Turning Center to handle new customer turning demands.
2009
Mark and Hess Industries were recognized as Outstanding Business Partner for the many years of involvement in the Precision Machining Advisory Board at Pioneer Career and Technology Center.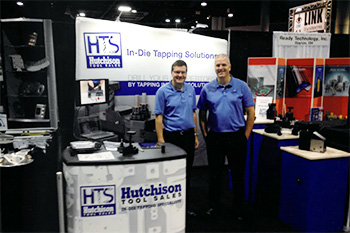 2011-2012
Hess Industries took their experience and knowledge from building progressive and transfer dies and partnered with Hutchison Tool Sales. With a full redesign, they now offer a full line of in-die tapping units that are sold to other tool and die facilities all over the world.
2015
In order to keep up with the new demands of their in-die tapping business, Hess bought its 2nd CNC Turning Center.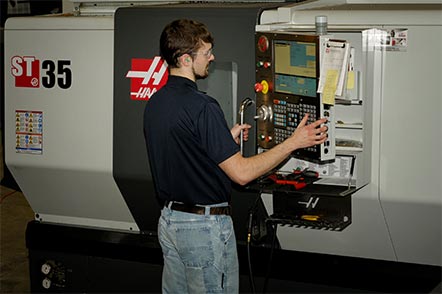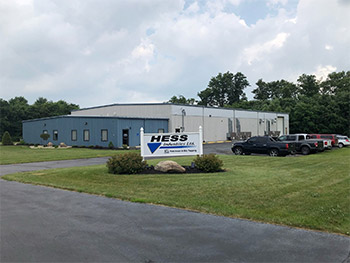 2016
Hess Industries purchased an existing building in the Mansfield Industrial Park at 108 Sawyer Parkway. They spent the summer renovating the entire building and moved into the new space in November. The building encompasses 15,000 square feet and sits on 18 acres of land, with room to expand.
2017-2018
Hess bought its 5th and 6th Wire EDM Machines and continues to be the area leader in the wire EDM arena.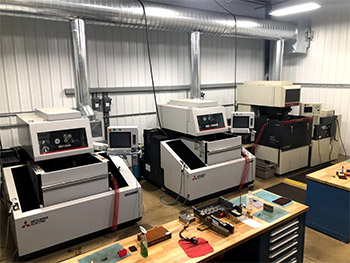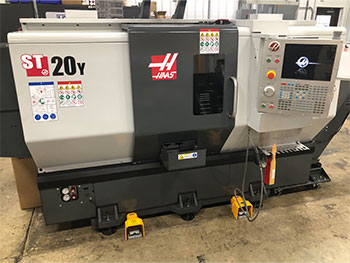 2018
Hess Industries purchases its first Turning Center with Live Tooling. This allows them to turn and mill on the same machine helping them be more efficient on parts that require both.
2019
Hess Industries started designing and building their Clinch In-Die Nut and Stud Insertion Tooling. The In-Die Fastener setting systems can be used with both transfer and progressive dies.
2019
Hess purchased two MarkForged 3D printers that print with carbon fiber. These are industrial 3D printers that print continuous carbon fiber for industrial strength parts. These printers are designed for 24/7 lights out manufacturing. Hess has produced many fixtures, gages and even production parts with their printers. The purchase of these units have helped them land many new jobs as they are able to rapidly prototype parts that would have taken months to make conventionally.
2019
Richland area business community recognized Hess' success by naming Hess Industries Ltd. the winner of the Richland Area Chamber of Commerce's Small Business of the Year for 2019.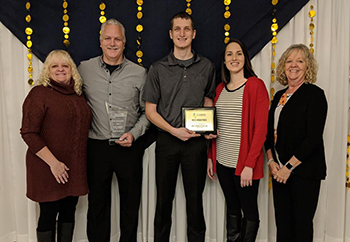 From the beginning and until present day, the Hess team have set themselves apart from its competitors by being a leader in adopting the latest technology and acquiring the most sophisticated equipment on the market.
By focusing on the exceptional customer service, Hess Industries has continued to gain customers and increase its business. Customers who need tooling built or repaired value Hess' timely, high quality services and rewarded Hess Industries with record sales every year since its beginning. Through God's grace, the history of Hess Industries continues to be written every day.
Copyright 2020 Hess Industries, Ltd., All rights reserved.